Yes, folks, this is the moment you've been waiting for: Your favorite purveyors of pickup and delivery food are now also offering our personal recommendations for how you can spread that holiday spirit to people like you who adore Seamless. (And, should you so choose, never leave your apartment/house/nuclear bomb shelter again.) Here we go:
1. Seamless Gift Cards – Seamless gift cards are the real deal for people who can't live without Seamless. So load up with a stack of them (especially now, because if the Mayan calendar is correct, the world's about to end anyways).
2. Amazon Prime – We are newly obsessed with Amazon Prime for its two-day shipping capabilities among other treats (and our friends make fun of us for finally catching up with the times). And for the students among us, there's an even sweeter deal.
3. The Pig Next Door – No, we're not going to run out of bacon any time soon, but yes, tons of people still really love bacon. It should come as no surprise, given the ubquity of bacon-based everything these days that a bacon of the month club exists. Party on, but with serious moderation.
4. Dollar Shave Club – Say goodbye to overpriced razors. If you've seen one of the year's best viral advertising videos, then you will know that there will be no celebrity endorsements, just a simple and easy product built on a Seamless-friendly premise.
5. Barkbox – Not only do dogs get their own TV channels these days (highbrow, despicable), but they get better groomed than most hipsters (low blow). With prices starting at $17 per month, Barkbox sends "carefully selected products" to your door each month.
6. Soap.com – Soap sends the pharmacy to your door, for your health and beauty needs, minus the prescriptions. True story: One Seamlesser who ran out of soap, ordered at 6pm, and it arrived at her door the next morning, permitting her to shower, and thus preventing her colleagues from acquiring a host of ills.
7. Wag.com – Don't like carrying 20 pound bags of dog food more than a block? Now you don't have to. Wag is like Seamless… for pets.
8. Makeably – Seamless devotees love to customize their orders in creative ways by adding special instructions like "Cover it in Sriracha until it's swimming," or "Triple pickles please, but hold the tomatoes." Well, now you can take that same level of customization to wide range other products, from custom art to custom pillows to custom cookie holders with Makeably, a New York-based startup that's redefining the world of customization. And, of course, anything you have custom made is delivered to your door!
9. Quarterly.co – This super cool site bills itself as "a subscription service that enables people to receive physical items in the mail from influential contributors of their choice." What that means is foodies can rejoice in products from Food52, travel products for wanderers, or selections of items to improve your desk from design guru Tina Roth Eisenberg.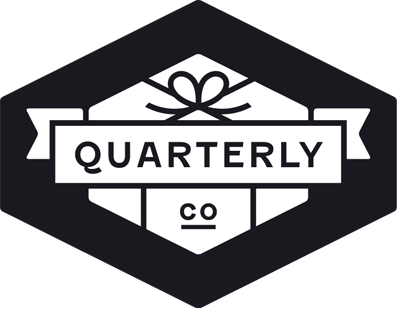 10. Hamperville – Don't like to do your laundry? Don't even like to carry it to the laundromat to have someone else do it for you? Enter Hamperville: Not only do they pick up, do, and drop off your laundry, it's not too pricey either!
11. Tyler's Trees – Yes, in New York, we have butchered the age-old tradition of parent and child trekking into the woods to chop down their own Christmas trees. Now, in three clicks,  78-foot conifer can be delivered to your 10 x 10 shoe-box apartment.
12. Rent The Runway – We see many, many fashionistas strolling around just about every part of this fine city. And it usually seems like they're never wearing the same thing twice. Perhaps that's because, due to Rent The Runway, they aren't. With high fashion delivered to your door like it's a gluten-free pizza, you can paint the town red, make a fool of yourself, and then mail back that gold sequined dress and before you promptly deny that it's you in those tabloid shots. This concept takes recycled fashion to a whole new level of highbrow luxe.
13. NetJets – This is the ultimate baller on a budget tool. Want a jet to deliver you to business meetings, exotic islands, or to lunch with your grandma in Florida, but can't afford your own private jet? Well, don't cry about it, as fractional jet ownership is the new timeshare.
14. Fiverr – We started to love Fiverr around the time when we realized we could get pretty much any service delivered for a mere $5. Highlights of this year included purchasing additional Twitter followers for narcissistic friends and having a super-skinny British guy in a neon green unitard sing Happy Birthday and send a video of his performance  to our anglophile colleague.
15. Netflix – Some things are too obvious to need descriptions. But in short, Netflix is just about the best $8 a month you can spend! Plus, they've got a pretty solid color scheme going on…
Bonus: In a touch of meta, when it is you who is delivering, your baby, and you want it delivered at home, there's no shortage of midwives ready, willing, and able to help you when you need it most.